HVAC Repair & Maintenance
HVAC Repair & Maintenance
Best HVAC REpair & Maintenance Service in Thane , Mumbai & Navi-Mumbai
We provide AC repair, AC cleaning, and AC installation services to a commercial for all types of HVAC and central air conditioning systems.
We are HVAC Expert For Repairs, Service Installation, And Maintenance
Your HVAC system should keep you cool in summer – without a big utility bill. We at Coolmate Appliance Services make sure the temperature inside your area is just right. We offer, HVAC repair, HVAC installation and HVAC maintenance to keep your cooling system running smoothly all year long.
HVAC repairs install and maintain all types of HVAC components: central air conditioning units, ductless mini-split, ductible splits, VRV/VRF, AHU(Air Handling Unit), Chillers Unit
If it's time to replace an HVAC unit that's old and inefficient, or that can't be repaired, we would like you to schedule your place consultation with one of our heating and cooling system experts.
To keep your heating and cooling components running smoothly, we offer maintenance checks – we recommend have an HVAC checkup at the start of air conditioning season.
When your HVAC system isn't working well, call us to repair it – same-day and next-day appointments are available.
Our
Specialization
We Specialize in Installation, Repair and Maintenance of Three Phase Split AC, Invertor AC, Central AC & Ductable AC Units
We Provide Repair & Maintenance Services For The Following Brands Like: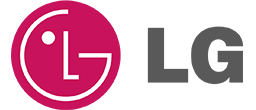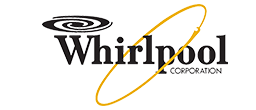 When You Need Reliability, Choose Coolmate Appliance Services
We at Coolmate Appliance Services have built our entire business around the idea that our customers deserve the best possible treatment, starting with trustworthy technicians. Every one of our technicians is licensed, qualified, and receives regular training to stay up-to-date with the latest developments and products in the industry. We want you to be happy, hence we are accountable to provide a high level of service on every visit.
We'll arrive at your home on time and work with your needs, preferences, and budget to make sure that you're completely satisfied with our work!
We also value your time as much as we value our own. With us, there's no more waiting around all day for an HVAC technician to arrive at your home!
Need HVAC Installation or Repair & Maintenance Service ?
Contact us and get a service schedule Today
Need HVAC Installation or Repair & maintenance Service
Contact us and get a service Scheduled Today!