Get Professional Service for AC Repair in Thane
Welcome to Coolmate Appliance Services – your ultimate destination for all your needs related to AC repair in Thane and near by areas. We understand the vital role a properly functioning AC unit plays, which is why we offer expert AC repair, installation, and maintenance services for both residential and corporate clients in Thane.
At Coolmate Appliance Services, we comprehend the significance of having an efficiently working AC unit, particularly in Thane scorching summer months. Whether you require AC installation, repair, or maintenance services, our team of seasoned experts is at your service. We aim to deliver prompt and efficient solutions, enabling you to relish the refreshing coolness of your home or workplace.
Are you tired of enduring Thane blistering summers due to a malfunctioning air conditioner? Put an end to your discomfort now! Our exceptional services related to AC repair in Thane are meticulously tailored to alleviate your distress and guarantee uninterrupted comfort all year round. With a dedicated team of skilled technicians committed to delivering unparalleled service quality, Coolmate Appliance Services stands as your premier destination for comprehensive AC repair in Thane .
Our experienced team of technicians is dedicated to providing top-notch service and getting your AC unit up and running as quickly and efficiently as possible. With a focus on both residential and corporate clients, we offer a wide range of AC services, including repair, servicing, installation, and maintenance in thane.
Whether you have a split AC, window AC, or duct AC, our team is equipped to handle all types of AC units. We understand the importance of a comfortable living and working space, which is why we offer timely and cost-effective solutions for all your AC-related needs.
At Coolmate Appliance Services, we pride ourselves on the expertise of our team of technicians. Our technicians undergo regular training to stay up-to-date with the latest techniques and technologies in the industry. They have the knowledge and experience to diagnose and repair common AC problems, such as refrigerant leaks, faulty compressors, and clogged filters.
Our services related to AC Repair in Thane and nearby encompass a range of expert solutions tailored to ensure your cooling system's optimal performance:
Precise Diagnosis: Is your AC making unusual noises or failing to cool effectively? Our dedicated technicians employ meticulous diagnostics to pinpoint the root cause of the issue and provide tailored, effective solutions. This approach guarantees that your AC will be back to its best in no time. Here we have mention AC issues you can face while we have its solution.
Coolant Recharge: Inadequate coolant levels can significantly hinder your AC's overall performance and cooling efficiency. Our team of experts specializes in assessing coolant levels and expertly recharging them, ensuring that your AC operates at peak efficiency, delivering the refreshing coolness you deserve.
Compressor Expertise: At the heart of your AC lies the compressor, a critical component for efficient cooling. Our proficient technicians possess specialized knowledge in repairing or replacing compressors. By restoring the functionality of this core element, we ensure your AC is up and running optimally once more.
Filter Renewal: Dirty filters can compromise both the air quality and cooling efficiency of your AC. Our comprehensive services include filter replacement, ensuring that your AC not only cools efficiently but also circulates clean, fresh air throughout your space.
Duct Cleansing: Dust and debris accumulation within your ducts can negatively impact air quality. Our dedicated duct cleaning services are designed to enhance airflow, resulting in a healthier indoor environment for you and your family. With our specialized approach, we contribute to ensuring that the air you breathe is of the highest quality.
These services collectively reflect our commitment to enhancing your AC's performance and your overall comfort. Our proficiency, coupled with a focus on AC repair in Thane and nearby, makes us your ultimate choice for comprehensive cooling system solutions.
AC Repairing Services in Thane
We provide various services related to AC repair in Thane. Customers can easily maintain their air conditioners in a good state. Some of the most common services are listed below.
AC Repair in Thane
Don't let a broken AC ruin your day! Our skilled technicians at Coolmate Appliance Services offer quick and reliable repair services to keep you comfortable
AC Servicing in Thane
Ensure the longevity and efficiency of your AC unit with the professional servicing solutions by Coolmate Appliance Services. Stay cool and comfortable all year round!
AC Installation in Thane
Keep your cool with the best AC installation services in town! Trust Coolmate Appliance Services for expert installations that will keep you comfortable all year round.
We cater to both residential and corporate customers, providing a wide range of AC repair and installation services in Thane and nearby areas. Whether you need a quick fix for a broken AC or a complete installation for a new unit, we have the knowledge and experience to get the job done right the first time.
Why should you choose Coolmate Appliance Services for all your needs related to AC Repair in Thane? Here are a few reasons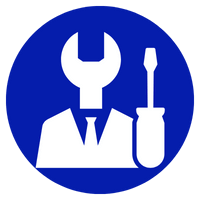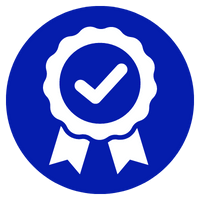 Customer Satisfaction Guarantee
Vinayak Singh
8 September 2023
Good work cool mate
dhanashri bamane
1 July 2023
Abhijit sir is very respectful man. And company service is out if the mark.
Shital Solshe
30 June 2023
Very professional at their work.
Excellent service , I have done my ac installation with them , specially Abhijit is very reliable person. I known him from last 10 years very frankly but be professionals about job.
Paro Singh
25 January 2023
Coolmate technicians are professional and resolved my AC issue like a pro. Highly recommended.
Aarti Ahuja
25 January 2023
Coolmate people are very professional and perfect at their work 👍
Rajendra Shetty
23 February 2021
Thorough professionals when it comes to provide prompt service, precision in work, knowledgeable team members and more importantly value for money when it comes to service provide. I strongly recommend "Coolmate appliance services"
FAQs About AC Repair in Thane
Area's near by Thane were we provide our services are
Contact us immediately for all of your AC installation, maintenance, and repair requirements in Thane.