Get Expert Fridge Repair and Maintenance Services
Welcome to Coolmate Appliance Services, your go-to solution for fridge repair in Thane. We are a local business that offers high-quality repair and maintenance services for both residential and commercial customers in the area. If you're experiencing issues with your fridge, we are here to help.
Refrigerators are all-time life savors for all our food cravings. We depend entirely on our refrigerators to keep our food fresh and edible. Refrigerators are used to provide multiple services at a time. But what if it does not work properly?
Sounds horrible, right? We understand. Your refrigerator should always be working fine. And this is what we exactly aim for. Coolmate Appliance Services work to provide services of fridge repair in thane. All your problems are just a call away. Book your appointments and get your refrigerators repaired.
Are you tired of dealing with a broken fridge? Is your refrigerator not cooling properly? Look no further than Coolmate Appliance Services! Our team of expert technicians is here to provide fast and reliable fridge repair services in Thane and the surrounding areas. We specialize in both residential and commercial fridge repair, so whether you're a homeowner or a business owner, we've got you covered.
Our primary focus is fridge repair in Thane, but we also offer Repairing Top Mount Freezer, Compact Fridge repair service in Thane. No matter what issue you're experiencing with your fridge or refrigerator, we can help. Our team is committed to providing high-quality service and ensuring your satisfaction with every repair.
We use only the highest quality replacement parts to ensure that your fridge is running smoothly and efficiently. Our team is experienced in working with all major fridge and refrigerator brands, so you can trust that we have the knowledge and expertise to get the job done right.
In addition to repair services, we also offer regular maintenance and servicing to help prevent future issues with your fridge or refrigerator. Regular maintenance can help extend the life of your appliance and save you money in the long run.
Fridge Repairing Services in Thane
Coolmate services solve all your queries regarding your queries for fridge repair in thane and other nearby locations. We provide all types of services regarding refrigerators and other electronic items. Let us discuss some of them in detail.
Fridge Repair In Thane
Keep your fridge running smoothly with our expert repair and maintenance services in Thane.
Compact Fridge repair In Thane
We specialize in repairing compact fridges to keep your small space cool and fresh!
Fridge Maintenance In Thane
Keep your fridge running smoothly with our professional maintenance services!
Why should you choose Coolmate Appliance Services for all your Fridge-related needs in Thane? Here are a few reasons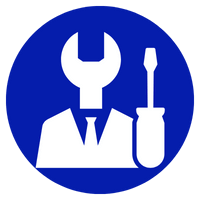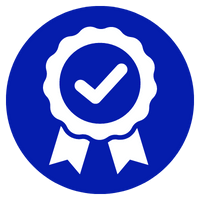 Customer Satisfaction Guarantee
Vinayak Singh
8 September 2023
Good work cool mate
dhanashri bamane
1 July 2023
Abhijit sir is very respectful man. And company service is out if the mark.
Shital Solshe
30 June 2023
Very professional at their work.
Excellent service , I have done my ac installation with them , specially Abhijit is very reliable person. I known him from last 10 years very frankly but be professionals about job.
Paro Singh
25 January 2023
Coolmate technicians are professional and resolved my AC issue like a pro. Highly recommended.
Aarti Ahuja
25 January 2023
Coolmate people are very professional and perfect at their work 👍
Rajendra Shetty
23 February 2021
Thorough professionals when it comes to provide prompt service, precision in work, knowledgeable team members and more importantly value for money when it comes to service provide. I strongly recommend "Coolmate appliance services"
FAQs About Fridge Repair in Thane
Contact us today for all your Refrigerator repair and maintenance needs in Thane